New Owners
James B. Johnston, the founder and owner of Celtic Cat Publishing, LLC, is pleased to announce the sale of the company to Laura Still and Brent Minchey. The sale is expected to close in early 2015, following a transition of responsibilities.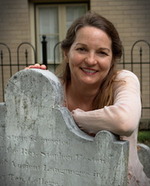 Laura Still is a published poet, playwright, educator, tour guide, and with her latest book, A Haunted History of Knoxville, a history writer. She has edited and screened thousands of submissions for contests and publication since 1999 and was awarded a Golden Shovel for her work in the literary trenches.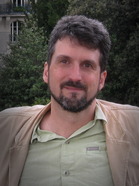 Brent Minchey is an experienced business manager who has worked in book design for Celtic Cat and published plays and non-fiction by several authors for an Asheville, NC imprint. He brings technical and marketing experience in print and electronic formats.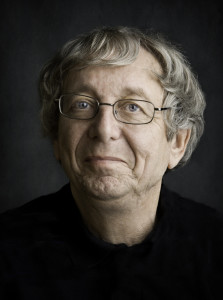 Johnston founded Celtic Cat in 1995 to support emerging and established literary talent. Since then, the company has published over 30 works by twenty authors including The Heartland Series host Bill Landry, Lisa Soland, Jeff Daniel Marion, Marilyn Kallet, Arthur Stewart and Judy DiGregorio. He has received awards for excellence in fiction, poetry, and independent publishing and is the author of a legal thriller, The Price of Peace, as well as a collection of poems and essays, Exile Revisited, which addresses growing up in Belfast, Ireland during The Troubles.
Still said, "I am excited about Celtic Cat's reputation for publishing beautiful books from high-quality writers. It has a tradition of integrity and fair treatment of authors and I am honored to be chosen to help continue that legacy." Minchey is looking forward to collaborating with a network of editors, designers, writers, and illustrators on exciting literary projects.
Regarding the sale, Johnston notes, "After almost 20 years, it is hard to part with something I've enjoyed so much. However, I'm excited by the sale for I believe Celtic Cat will grow and prosper with the skills and experience Laura and Brent bring to the business. I look forward to working with them in this transitional period."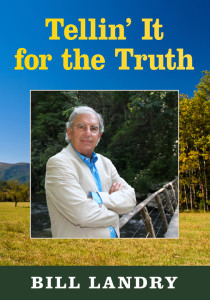 Bill Landry's new book, Tellin' It for the Truth is available in both hardback and softcover editions.
Knoxville News Sentinel columnist, Sam Venable, says that "the stories in Tellin' It for the Truth are different. Some like The Harlequin Massacre and The Great River Adventure are personal, even disturbing." He adds, "Maybe, that's why Bill has waited almost half his life to tell them."Tellin' It for the Truth by Bill Landry
Landry notes that Tellin' It for the Truth is a collection of sixteen true stories, and as Ray Hicks' always said, "When you hear someone say, 'He's tellin' it for the truth,' you know something good is coming!"
The book includes Bill's favorite longer stories, some of which have never been published. It even includes an epic poem about a love sick one-armed, one-legged Pirate, named Paddy O'Dea. According to Landry, "All great stories once told are told again."
No Landry book is complete without his humorous East Tennessee "Little Stories." Here's one to whet your appetite:
In Grainger County, the extension agent, Charlie Gavin, stopped by to see Roscoe Stinnett on his pig farm. He found Roscoe in the orchard under the apple tree. But, the hogs had eaten all the apples on the ground. So Roscoe was picking up a pig and lifting it up so it could snag an apple off a limb. He was doing this one right after another.
"Hey Roscoe," Charlie said. "Boy isn't that a lot of work picking up pigs like that, just so they can eat an apple? Doesn't that take a lot of time?"
The farmer just looked at Charlie and replied, "What's time to a pig?"
The Unmade Moose is the much-anticipated sequel to Lisa Soland's successful debut children's novel, The Christmas Tree Angel. The sequel is an inspirational holiday story about an unfinished stuffed toy who one day meets the angel, and she tells him that he was made on p
urpose and for a reason. Shortly after, his long-awaited adventure begins.
Abbott Brayton follows up his successful debut novel, Outpost Scotland, with another historically and geographically accurate story of David McKenna's World War II adventures, Highland Brigadier: A World War II Novel. McKenna's participation in the disastrous raid on Dieppe provides the backdrop to a story that takes the reader into the complex and controversial political decisions that often direct military strategy in time of war.
This beautifully illustrated children's book is an inspirational holiday story about an angel ornament that is given to the Brown family on Christmas Eve. Once placed on the tree, the angel meets new friends who share the news of what will become of them when Christmas is over. Determined to escape the dreaded storage box, they work together on an idea that just might bring them the freedom and purpose they desire.
The Christmas Tree Angel is suitable for third grade and up, and will inspire and bring hope to all ages.