What happens when a prize-winning poet and a dazzlingly gifted nine-year-old illustrator collaborate on a children's book? Mallory's World from A to Z is a collection of smart and appealing alphabet poems illustrated by the poet's great niece, Mallory. Inspired by poet laureate Richard Wilbur's Opposites series, the mnemonic qualities of the poems and the whimsical  illustrations will make this collection memorable for children and their parents and caregivers alike.
$11.95 Mallory's World – Francisco
The history of Knoxville's most fiercely independent community in the stories of 56 extraordinary citizens. If the history of a community is written in the lives of its people, and it is­, then Fountain City has a very rich history and many worthy role models for meeting the challenges of its future.
$25 Fountain City – Tumblin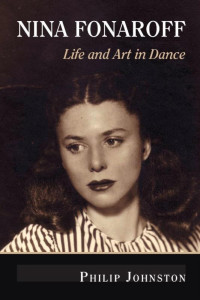 Philip Johnston's much anticipated biography of Nina – a dancer and choreographer who used her talent for music, art, and dance to become a leading practitioner in the field of modern dance in Europe and the USA.
$20 – Nina Fonaroff
---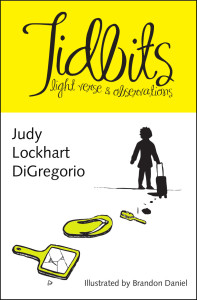 Judy DiGregorio's delightful new humor book, "Tidbits," is a collection of illustrated light verse and upbeat essays based on everyday situations. With her characteristic self-deprecating humor, Judy makes us smile, chuckle, and laugh out loud over the challenges of new technology, her waistline, and her efforts to stay in style. Family friendly, her humor appeals to all ages.
$12 – Tidbits
---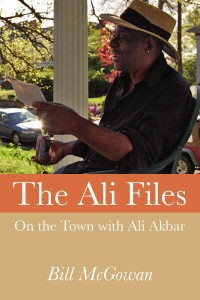 "Hey Chicago, you won't believe what happened!" Ali called McGowan "Chicago" and together they hit the town, and the road, with adventures and stories that will leave you laughing and crying.
Just in time for the Ali Akbar Retrospective on May 2nd, Bill McGowan has collected the Ali stories that have made him a minor literary celebrity in Antiqua, Guatemala. The Ali Files has a forward by RB Morris, illustrations by Luis De León Diaz, and some new stories.
$12 – The Ali Files
---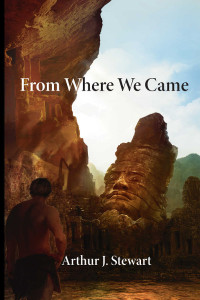 Art Stewart's fifth volume of science-based poetry explores the the latest findings on human origins. "Reaching deep into compelling examples from human history, and the history of our natural world, Stewart delivers carefully crafted meditations that seamlessly braid fact, loss, longing, and imagination.
"As Stewart notes, the reach of modern science is indeed vast, but it is certainly not devoid of wonder. The armchair time-traveller and lab-bench scientist alike will be richly rewarded by even a casual walk through Stewart's territory…"
$15 – From Where We Came
---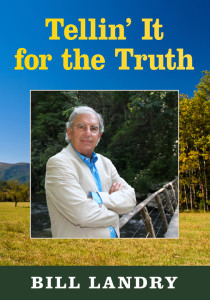 Bill Landry's new book, Tellin' It for the Truth is available in both hardback and softcover editions.
Knoxville News Sentinel columnist, Sam Venable, says that "the stories in Tellin' It for the Truth are different. Some like The Harlequin Massacre and The Great River Adventure are personal, even disturbing." He adds, "Maybe, that's why Bill has waited almost half his life to tell them."
Landry notes that Tellin' It for the Truth is a collection of sixteen true stories, and as Ray Hicks' always said, "When you hear someone say, 'He's tellin' it for the truth,' you know something good is coming!"
The book includes Bill's favorite longer stories, some of which have never been published. It even includes an epic poem about a love sick one-armed, one-legged Pirate, named Paddy O'Dea. According to Landry, "All great stories once told are told again."
No Landry book is complete without his humorous East Tennessee "Little Stories." Here's one to whet your appetite:
In Grainger County, the extension agent, Charlie Gavin, stopped by to see Roscoe Stinnett on his pig farm. He found Roscoe in the orchard under the apple tree. But, the hogs had eaten all the apples on the ground. So Roscoe was picking up a pig and lifting it up so it could snag an apple off a limb. He was doing this one right after another.
"Hey Roscoe," Charlie said. "Boy isn't that a lot of work picking up pigs like that, just so they can eat an apple? Doesn't that take a lot of time?"
The farmer just looked at Charlie and replied, "What's time to a pig?"
Abbott Brayton follows up his successful debut novel, Outpost Scotland, with another historically and geographically accurate story of David McKenna's World War II adventures, Highland Brigadier: A World War II Novel. McKenna's participation in the disastrous raid on Dieppe provides the backdrop to a story that takes the reader into the complex and controversial political decisions that often direct military strategy in time of war.