Story by Bill Landry
Written by Ryan Webb and Sharon Poole
Illustrated by Ryan Webb
Buddy is author Bill Landry's dog. He may be the best known dog in the Smoky Mountains. This is a story for everyone. Buddy demonstrates life's lessons children of all ages can enjoy and appreciate. It's the story of . . . well, a dog's life of being a dog.
Foreword Reviews' 2013 INDIEFAB Book of the Year Award Finalist in Picture Books, Early Reader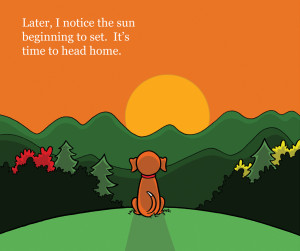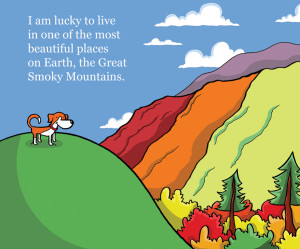 ISBN: 978-0-9847836-3-2
Price: $12.00
Buddy – Dog of the Smoky Mountains