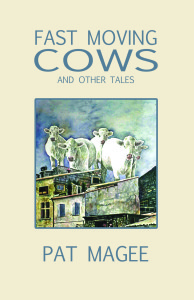 The stories amuse, entertain and sometimes confound, leaving the reader to wonder whether the stories and characters, as odd and colorful as they are, may in fact be more rooted in reality than imagination.
Filled with wit, pathos and surprises, the collection is culled from memories and experiences spanning a life replete with its most fulfilling, trying, oddly comedic and lucid elements – or from the deeply creative mind of a master storyteller.
Invoking snapshots of the past, each tale is complete in and of itself, though many allude to a deeper, layered and nuanced story, suggesting much that may have been left unwritten.
ISBN 978-0-9891380-9-3
$12.00
Fast Moving Cows and other Tales
Author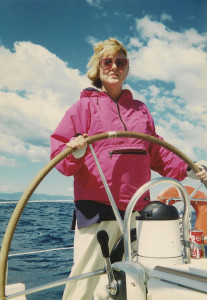 Pat Magee spent her early years in St. Louis where she now resides. However, she has traveled and worked all over the world and continues to do so in order to spend time with clients, family and friends who live elsewhere. The people she has met and the situations she has encountered in the course of her travels are the inspiration for her first collection of published works.