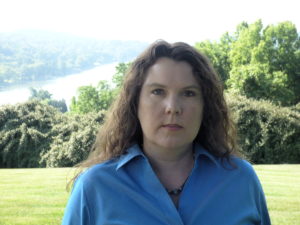 A native of Kingsport, Tennessee, Melanie K. Hutsell grew up listening to family stories of ghosts and tales of recalcitrant women. Her debut Appalachian magic realism novel, The Dead Shall Rise, was published by Celtic Cat Publishing in September 2016.  The first two chapters (in earlier versions) of The Dead Shall Rise (then titled Everlasting), won first place in the Tennessee Writers Alliance Novel Competition, awarded at the Southern Festival of Books in 2001.
Melanie's short fiction has appeared or is forthcoming in Appalachian Heritage, Still: The Journal, The Madison Review, Chantwood Magazine, Trajectory, and the Knoxville Writers' Guild anthology, Outscape: Writings on Fences and Frontiers.  Her short story, "Celestial Images," was a Judge's Selection (as judged by Holly Goddard Jones) in the 2013 Literary Contests at Still. She has also published poetry in The Sow's Ear and contributed to the Encyclopedia of Folklore and Literature, edited by Brown and Rosenberg.
Melanie holds a BA in English from the University of North Carolina at Chapel Hill and an MA in English from Indiana University at Bloomington. An avid reader and music lover, she currently lives in Maryville, Tennessee, in the foothills of the Smoky Mountains.
Author of:
Melanie K. Hutsell's debut novel, The Dead Shall Rise, uses magical realism and the earthy authenticity of Appalachia to create its modern folktale world, both beautiful and baleful. It is set in the mountain village of Beulah Creek, whose ordinary inhabitants are unsettled by the arrival of a stranger seeking shelter from a mysterious past. The woman, who calls herself Malathy Joan, moves into the haunted Greenberry place. Though she attracts friends and admirers as she tries to heal the atmosphere of deceit and disaster in the abandoned house, the spirits of its dead cannot rest and tragedy once more threatens to change Beulah Creek forever.