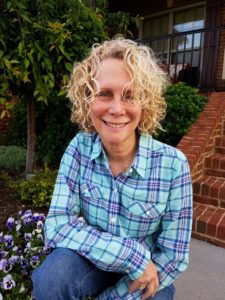 Sandra was born in Miami, Florida, and taught for a total of 28 years in both Miami and in North Carolina.  Sandra is an author of five books that inspire children to be aware of how special they are and how bullying is wrong. Her books are in public libraries, schools, and her children's book on pre-diabetes is in a hospital gift shop. Sandra enjoys reading her stories in classrooms and speaking with the students. Her newest book, Stuart Squirrel Learns a Lesson, is very special to her, as it teaches children and their parents the importance to never feed wildlife, whether it is in national parks or in nature.
Sandra and her husband Jay live in East Tennessee and have been volunteers in the Great Smoky Mountains National Park for the past eleven years.  They have worked with trail crews in trail rehabilitation on trails as well as having adopted a trail. Sandra and Jay now work in Resource Education in a program called Parks as Classrooms. They participate in many other special projects within the Great Smoky Mountain National Park, which they absolutely love to do!
---
Author of: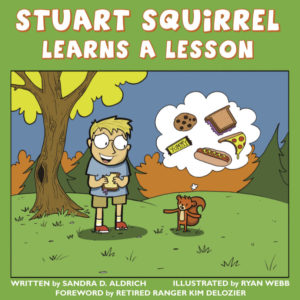 In the story of Stuart the Squirrel, you will see how Stuart chooses the easy way of finding food while learning that going the easy route is not always best. Stuart's story is a great start in spreading the word that people should eat people food and wild animals should eat wild foods.
$11.95
Stuart Squirrel Learns a Lesson