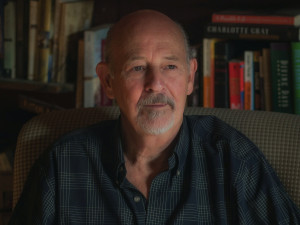 Bill McGowan is a freelance writer who spends most of the year living in Antigua, Guatemala where he manages an eclectic bookstore, Dyslexia Libros, owned by an equally eclectic dive bar, Café No Sé, where part of his pay is in drinks.
Bill was born in 1947 in Pittsburgh, Pennsylvania and spent a major portion of his life in and around Chicago, Illinois. For the last twenty years he has been based in Knoxville, Tennessee. After retiring in 2007 from a career in government he began traveling and landed eventually in Antigua, Guatemala.
Bill began writing stories of his interactions in the bookstore, personal life experiences, travel adventures, and sketches of people he has known, for La Cuadra magazine (lacuadraonline.com), an English language magazine for expats in Antigua. Seven of the stories from this collection about his friend, Ali Akbar, were first published in La Cuadra in January, 2013.
Author of
The Ali Files: On the Town with Ali Akbar
Ali called McGowan "Chicago" and together they hit the town,
and the road, with adventures and stories that will leave you
laughing and crying.