by Marilyn Kallet
A beautifully illustrated story book containing eight delightful tales – one for each night of Chanukah – and ten enticing recipes to add to the festivities.
One for Each Night will appeal to a broad audience. It provides a gift for each night of Chanukah, something for families to share, an inspiration for the holiday season. It is a must for parents and children who enjoy Fairy Tales. It is a catalyst for all that enjoy creative cooking.
978-0-9658950-4-0
80 pages; soft cover
$15.00
One for Each Night
Author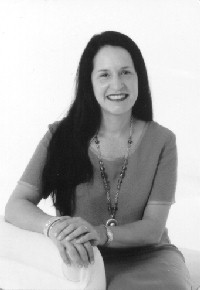 Marilyn Kallet received her Ph.D. in Comparative Literature from Rutgers University. She is Professor of English at the University of Tennessee, where she holds the Hodges Chair for Distinguished Teaching and directs the Creative Writing Program.
Kallet is the author of eight other books, including poetry, translations, anthologies, and criticism. Her poems have been published in Prairie Schooner, Sport Literate, New Letters, Tar River Poetry, and many
other magazines.
In 2000, the Knoxville YWCA named Kallet Outstanding Woman in
the Arts. Dr. Kallet is the poetry editor of New Millenium Writings.
top of page
Reviews
"Delightful and delicious! I could not resist reading it out loud. An addictive addition to anyone's holiday bookshelf."
-Ellen Kushner, host of Public Radio International's
Sound & Spirit and author of Thomas the Rhymer
"The stories are delightful. The recipes are delectable. The pen of Marilyn Kallet gives Chanukah a wonderful, new, exciting meaning."
-Rabbi Howard A. Simon, Temple Emanu-El, Sarasota, Florida
"This book is for parents who would like to teach their children and for children who would like to teach their parents. In other words, this is a book for families to share, a book of charm and imagination, of wit and instruction not just about Chanukah, but about life."
-Tony Dinner, poet and artist
Excerpts
Second Night Tale – Lord of the Rugalach
Bubbe was a beautiful little old lady with a secret: she knew the ancient art of restoring human happiness through baking. She practiced good magic, the alchemy of turning humble ingredients into light and golden creations. But Bubbe was growing older, and she feared her art would die out, leaving the earth flat as a flapjack.
Her husband, the great wizard Gasoff, worked in his laboratory deep underground. The secret arts he practiced restored ancient machinery to humming order. He was a brother in the fraternity of tinkerers and engineers, and he was not at all interested in the culinary arts (except in the art of eating).
Bubbe and Gasoff had a beautiful son named Lou. When he was born, he smelled like cinnamon and raisins, like a little loaf of coffeecake. His parents should have suspected that he was chosen to rise. As a youth, Lou seemed to be interested in his father's workshop rather than in his mother's spells. But as he grew older, he turned more and more to his mother's secret arts. He became an apprentice baker.
"My son," his mother said, when he was old enough to understand, "the world is round like a challah, and we bake in order to maintain roundness, both in humans and in the cosmos. If the cake rises, the heavens stay high above, and the humans rest happily at the table. Earth was created at the kitchen table, and we renew its origins daily."
Lou was an eager, gifted student. He could bake a rugalach to end all rugalachs. Whenever there was a celebration among the Jewish community, families called upon Lou to bake. Yet there were obstacles. Some felt that Lou should remain true to his mother's recipe, and that he must never, never add raisins. One night, in his sleep, a voice came to Lou: "Louis! Throw the fiery rum-soaked raisins into the mountain of dough!" Lou was deeply perplexed. But he followed the voice, rose and soaked some raisins, and then (as only adults can do), he lit them very carefully over the kitchen sink, and watched until the flames died down. He threw these into the bowl of dough, rolled, twisted, and cut the dough into cookies.
While some of the old witchy women criticized these cookies (Oy vey! I'm getting ein bischen schnockered-a little dizzy-just from one bite!"), they ate them all up at the next Oneg Shabbat.
Lou made his mother proud, and he made all of the noshers happy. Though wars continued on earth, some people were always sweet and gentle from their eating of Lou's rugalach. Those people took afternoon naps, and hardly ever quarreled.
Second Night Recipe and Instructions – Cream Cheese Rugalach
8 ounces cream cheese
1 stick butter
1 stick margarine
2 cups flour and flour for the board
2 teaspoons baking powder
1/4 teaspoon salt
1/3 cup sour cream
2 eggs (separated)
fruit preserves (not jelly, which will ooze out)
1 tablespoon cinnamon
1/2 cup sugar
1/2 cup golden raisins, if desired
1/2 cup chopped walnuts or pecans, if desired
In a large bowl, cream together the cream cheese, butter, and margarine. Add 2 egg yolks and 1/3 cup sour cream.
Sift together flour, salt and baking powder. Gradually add flour mixture to the cream cheese and butter mixture until dough forms. Mix thoroughly. Leave at least 3 hours, or overnight in covered bowl in the refrigerator.
Preheat oven to 330°.
Take the egg whites out of fridge and set aside. On a floured board, roll out the dough about 1/4- inch thick and cut into approximately 2-inch squares.
Use best quality preserves. Put about 1/2 teaspoon of preserves (and a few nuts and raisins if desired) in the middle of each square. Bring the two ends of the diagonal together, and press.
Beat the 2 egg whites with 1/2 teaspoon of warm water, brush on cookies, and sprinkle with cinnamon and sugar. Place on greased baking sheet. Bake at 330° until golden brown, about 25 minutes.
Makes 36 cookies.