18 of Judy's most hilarious stories as originally published in Life Among the Lilliputians and Memories of a Loose Woman
This audio CD runs approximately 70 minutes.
$15
Jest Judy – CD
Reviews
"Judy takes a nugget of the everyday and whacks the reader's funny bone. Her stories are a delight."
—Darnell Arnoult
"If laughter is the best medicine, Memories of a Loose Woman is worth a cupboard full of pills."
—Connie Jordan Green
"In this smart, witty, and irreverent collection of meditations, Judy DiGregorio scores the literary equivalent of a game-winning slam dunk."
—Eddie Francisco
"Each essay is a glimpse of joy realized and upended, a choice slice of life, a lemon-zest punch at the end."
—Linda Parsons Marion
"Judy tells of travels and adventures with the keen wit of a skilled observer whose affection for family and refuge of home connects with all of us."
—Alex Gabbard
Author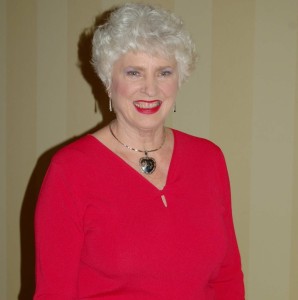 Judy DiGregorio is humor columnist for Anderson County Visions Magazine. She also writes press releases for the Oak Ridge Community Playhouse, where she frequently appears on stage. Her work has appeared in New Millennium Writings, Ridges Magazine, Eva Mag, CC Motorcycle News Magazine, CityView, Church Musician Today, and numerous anthologies including the Chicken Soup books. Judy has published more than 300 essays and humorous poems in regional and national publications such as The Writer, Army/Navy Times, and ByLine Magazine.
In addition to her writing, Judy is a sought after speaker who has spoken at the Mountain Heritage Literary Festival, the Alabama Writers' Conclave, the Knoxville Writers' Guild, Knoxville Writers' Group, the Tennessee Mountain Writers, the University of Tennessee Non-credit Programs, and for numerous clubs and organizations around Knoxville.The Tennessee Arts Commission nominated her to their online artist registry, Southern.Artistry.com, in 2006.
Celtic Cat Publishing, Knoxville, published Life Among the Lilliputians, a collection of Judy's humorous essays in late 2008, and the book was selected for the 2009 Southern Festival of Books. Judy's second book from Celtic Cat Publishing, Memories of a Loose Woman, was released in the summer of 2010. Her ten-minute play, Let There Be Light, was recently included in a staged reading at Pellissippi State Technical Community College.
Visit Judy's website and blog at www.judyjabber.com