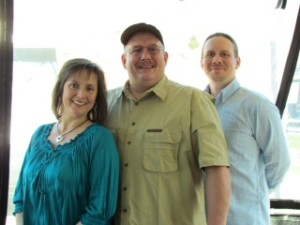 Tracy R. Bradshaw was born in Kentucky two minutes after her twin brother, Todd. After graduating from Gallatin County High School she attended Berea College. She received a B.A. in elementary education and taught two years in Kentucky before moving to TN. She teaches first grade in Oak Ridge where her students work together to create many books throughout the year.
She and her husband, Alan, currently live in Morgan County. Tracy remains very close to her twin and enjoyed her nephew's graphic designing abilities which brought life to this book.
Author of:
Twins
Tracy Ryder Bradshaw's illustrated book for children on growing up as a TWIN.