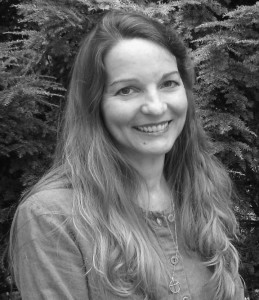 Laura Still is a poet and playwright who wears many hats. She works regularly as a dental hygienist and is the tour guide and storyteller for Knoxville Walking Tours, which provides nine different walking history tours of Knoxville. She screens contest entries for New Millennium Writings as a contributing editor. She is a board member of the Knoxville Writers' Guild, and since 1998 has served as a workshop instructor, Peter Taylor Prize screener and as a judge of the guild's Young Writers' Poetry Prize. Her poetry has been published in several of the guild's anthologies.
Laura has worked as a stage manager for the Tennessee Stage Company. She draws frequent inspiration from her travel, including sailing and kayaking trips and her service as a member of Church Street United Methodist Church as Sunday school teacher, labyrinth guide and Archangel in the church's annual Walk Through Bethlehem. She has written and produced over 50 plays for the church's children's drama workshop. A selection of these plays has been published in her teaching manual for church drama workshops, entitled Acts of the Apostles, Volume I ( Stony River Media, 2010).
 Author of:
A Haunted History of Knoxville: hanged killers, reanimated corpses, tragic fires, cold-blooded murder, and sweet revenge
Storyteller Laura Still has explored graveyards and haunted houses all over the city to create the definitive guide to Knoxville's ghostly history and lingering spirits .
Guardians
This inspirational debut collection of sixty-two poems celebrates the spirit's victory over loss and sorrow.