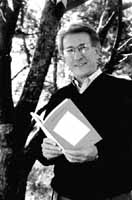 Frank Jamison lives and writes beside the Tennessee River in Roane County, Tennessee.  Marginal Notes is his first published collection of poems.
He was born in Jackson, Tennessee and graduated from Union University with majors in English and Mathematics.  He earned a Masters degree in Mathematics from the University of Tennessee in Knoxville.  He has been writing poetry and short stories since undergraduate school.
Author of:
Marginal Notes
"It is in the margins, in the 'in between' that life is understood" says Jamison in the introduction to this debut collection of forty-six poems.
 Reviews
"Frank Jamison condenses a lifetime of observation into the poems of Marginal Notes, using 'experience and time [as] the light and lens [to] see…all the hues of time and having been.'  The poet invites us into his life with the intensely personal 'The Moment of My Giving of Myself,' in which he writes of the birth of his son, then moves on to explore the ramifications of family and of one's place in both the manmade and natural world where a dead log, a downed cedar, an osprey, and a turtle each serve as catalyst for new insight.   The reader, too, finds grace as the collection closes with one's 'face pressed into wet sand' where are found visions as near to heaven as one could need."
—Connie Jordan Green
"Frank Jamison attempts to break through the veil that masks the answers all men are seeking.  These first poems are, above all, honest.  In addition, they are often beautiful.  Controlling the whole collection is the metaphor of the sack, in which we carry our story with us, wherever we go, whoever we are.  I find it compelling.  It resonates, as all good writing should."
—George Scarbrough